Adam Reifer
Home is the Root of the Soul
A native of Riverside, Adam Reifer is a realtor in Riverside and co-owner of his and wife's business Leoni Homes. An athlete turned real estate agent, who found his true passion in entrepreneurship, and providing remarkable experiences for his clients. The below is vision statement that Adam and his wife, Astrid, provide through their real estate enterprise. For every home theysell, purchase or have hands dipped in they make a donation to one of 4 causes they participate in.
|You Chose The Cause, We Donate, and Together We Can All Make a Difference One Home at a Time|
Adam attended UC Riverside as Business major and played baseball for 3 years as a standout pitcher. His junior year of college, Reifer was drafted by the St. Louis Cardinals and went on to have a prosperous career, playing for teams such as the; Miami Marlins, San Francisco Giants, Philadelphia Phillies and the Tampa Bay Rays. In addition, he played baseball in 2 countries, Dominican Republic and Mexico. With over 9 years of baseball experience, Reifer knew it was time to hang the cleats and bring forth-new ventures. This meant gearing towards his other passion, real estate.
An entrepreneur by nature, his passion for homes grew from influences of his father, who has been a general contractor for over 35 years and built the home Adam and his sisters grew up in. In every way, he has been drawn to every aspect of the industry; from architecture, history and most importantly helping people find their dream home. He gained attributes of discipline and determination from baseball, which he carries into everything he works towards. Adam will be graduated with a BA in Business Management from UCR, along with obtaining his brokers license to add to his many hats.
Adam is passionate about everything he does, his teammates called him, "La Máquina" which translate to, "The Machine" because he never stopped. There's only one thing he loves more than homes and that is his wife and son. He's crazy about them, "When I need motivation, all I have to do is look over at them, and I'm right back where I need to be" (Adam). In terms of what gets Adam excited about real estate, is the negotiations. "I guess it's the athlete in me, I always want to win, no matter what it takes I make sure I'm always getting my clients the best possible deal, no matter what. Knowing they put their trust in me to take care of one of the biggest investments of their lives, is a huge deal that I don't take lightly."
Awards & Designations
UC Riverside - BA in Bus. MGMT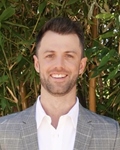 Adam Reifer
Realtor
COMPASS


7111 Indiana Ave Ste 300




Riverside

,

CA

92504


Phone:

(951) 439-0919